The gossip, scandal and sex of the Netflix sensation Bridgerton has set our locked-down hearts alight and has inspired daydreams of frolicking in frocks and flirtations at a debutante ball with the handsome Duke. Inspired by the book of the same name by Julia Quinn, if you have been living under a rock for the past couple of months you would have missed the frenzied response to Netflix's latest period drama that pushes the boundaries of gender and race within an eighteenth century period series whilst also providing us with a sexy burst of energy on our screens which has been much needed during this third lockdown. As an avid reader, after finishing the series my attention quickly turned to my bookshelf; with a multitude of classics filled with the drama, scandal, leading ladies and to-die-for heartthrobs, this article will provide you with the must-read books to feed your Bridgerton obsession before the next series starts.
Emma- by Jane Austen
Jane Austen of course is at the very top of the list for books that are going to quench your thirst for more Bridgerton. With the titular character Emma Woodhouse, a young socialite, who is wealthy, clever and of course pretty, she is also incredibly nosey, and her pursuit of gossip drives the comedy and drama within the novel. Filled with youthful foolishness and romantic misunderstandings, this book skilfully deals with the complicated issues of gender, marriage and social status, wrapped together by comedic circumstances.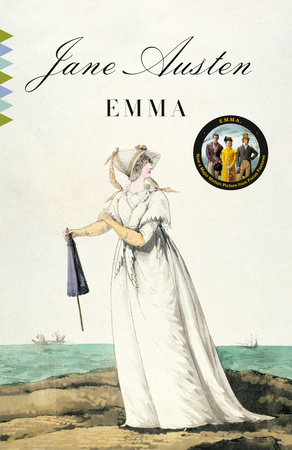 The Portrait of a Lady – by Henry James
When writing this novel, Henry James said that he wanted to create a young woman who was "affronting her destiny." The central character Isobel is brought to England by her Aunt with the expectation that she will soon marry. But as she turns down two eligible suitors, she is deceived by the charms of Gilbert Osmond, who's poisonous betrayal sets her on the path to ruin. Isabel's tale of love and betrayal still strikes a chord with modern romances and will entangle you in a web of desire and deception.
The Time Traveller's Guide to Regency Britain – by Ian Mortimer
If fiction doesn't really get your goat, then take a look at this book by Ian Mortimer. Acting as a guidebook, Mortimer takes his readers through the highpoints of Georgian British culture and military victories, as well as take you down into the depths of criminals, disease, beggars amongst other Georgian delights. Mortimer will take you on a journey through one of the most transitional periods in British history, a time of social and sexual freedoms before the stifling world of the Victorians, providing not only an excellent read but creating a true sensory experience of the regency era.
A School for Scandal – by Richard Brinsley Sheridan
If your eyes are tired from reading, and your cravings for Bridgerton can only be satisfied by something to watch, then Sheridan's A School for Scandal is for you. First performed in 1777 in Drury Lane, the play was incredibly popular and remains widely admired centuries later. The play is a comedy of manners which explored how those in society hide and become exposed, as character's true natures are unmasked, with hypocrites placed on display and reputations are corrected. You can either read Sheridan's play or watch the 1963 adaption on Youtube here and become embroiled in another Georgian world of mischief and mayhem.
Hopefully this list will satisfy your Bridgerton cravings, thank you for taking the time to read my blog. Let me know in the comments what you have done to quench your thirst for more Bridgerton and if you enjoyed this article, show it some love with a like.